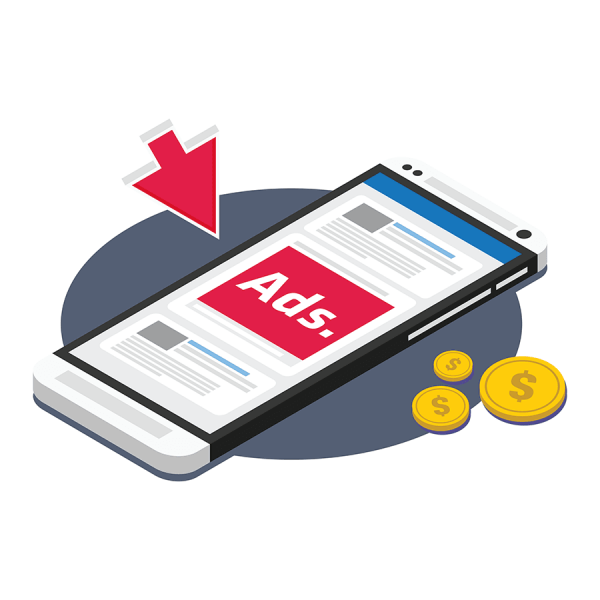 Our Ultimate Limo PPC Services Guide will describe the best tactics to unleash a successful limo PPC campaign.
AdWords or Bing Ads? PPC? SMM? SEO? What does it all mean?! This guide will explain everything you need to know about how to do pay per click ads for a limo company, from understanding the basics of how they work to choosing keywords and creating campaign structures that can help you get your business found online.
Knowing what you're doing is half the battle – if a limo company isn't thinking through their pay per click campaigns strategically, they're going to be wasting money on ads that aren't properly targeted at their local audience – and that's not going to help them grow! For example, using black cars in New York City as an ad for a business located in Miami is going to cost a lot of money and likely only attract the wrong kind of customer.
The other half of the battle is having practical steps you can take to get your campaigns up and running, which is where this guide comes in!
1) What Are Pay Per Click Ads For Limo Companies?
You may be familiar with search engine optimization (SEO), but pay per click ads? Not so much. Search engine marketing strategies are designed to help websites rank higher within Google's search results for specific keywords, which helps them get more organic traffic from people searching on Google.com or via their search apps.
Pay Per Click ads work in a similar way – when someone searches for something related to limo services, you want to be one of the first things that pops up on their screen.
But unlike SEO, these ads are not organic – they're paid placements, which means you pay for each click you receive. You can still rank high in search results and get clicks without having to pay Google a penny (that's where SEO comes in), but PPC ads allow you to stand out from your competition and really capture people's attention when they're looking for limo services.
While organic traffic is great, there's no guarantee that someone who searches for "limos near me" will actually be ready to book a ride at the moment they read your ad. But if someone has already clicked on your ad, chances are they're either looking to take a trip soon or they're already in the process of planning it. Either way, this is prime opportunity to get them into your booking pipeline and earn that business!
2) PPC Ad Targeting For Limo Services
When you create an ad on Google PPC, you're putting it in front of people who are already actively searching for what you're offering. How do you make sure you only show your ads to the right audience? By targeting them with keywords related to limo services!
If someone searches for "limousine service near me", their intent when they land on your website should be pretty clear (if not at first, then after spending some time reading about your company). Showing up in the search results is unlikely to be enough to get them to call you, but it's a great place to start when building your PPC campaigns.
And although keywords do not affect your organic rankings in Google search engine results pages, targeting specific keywords with your ads can help you rank higher in the paid version of those same results – and that means more people seeing your listings!
3) Limo PPC Ad Can Drive Traffic To A Website Or An App
When someone clicks on one of your ads, they're going from a search listing that has been targeted at their interests to a landing page on your website designed specifically for drawing in customers. How does this work? Like most pay per click ads, there are two options: Google Ads and Bing Ads.
Google Ads work like this: you set up your ads on the Google AdWords platform (which is how you get your ads in front of people searching for limo services), and when someone clicks on one of them, they're brought to a landing page on your website. It's pretty simple!
Bing Ads work a little differently: with this option, you set up your PPC ad campaigns through Microsoft Advertising and then send interested customers directly to a URL that you specify – typically, that's going to be a page or app where they can book their ride! This could include an online booking form, if that works for your business model.
4) PPC Bid Strategy For Limousine Services
If you've already done some research on how much a limo service costs and the average amount people spend, you should have an idea of what to charge your customers. But do you know what kind of budget is needed per month in order to make sure these customers are able to find their way back to your website?
How does this work, exactly? It's pretty simple – all you need are three pieces of information about your business. First is the number of days in your month, then the average cost-per-lead (CPL), and finally the average conversion rate. You can find all this info in your Google Ads or Bing Ads account.
A CPL tells you how much it costs for one person who clicks on your ad to actually become a customer, and it's calculated by dividing the total amount you've spent on ads by the total number of leads. Then, take that number (let's say $20) and divide it by your monthly budget (let's say $2000). That means you should aim for 20 cents per lead in order to make sure you're spending your money efficiently.
5) Limo PPC Ad Budgeting For Maximum Exposure And ROI
So how much does limousine marketing cost? If you want maximum exposure while still making sure your dollars are working hard for you, here are some things to consider:
i.) Stay Competitive! – It costs more than getting organic traffic through because other advertisers are also bidding on the same keyword.
ii.) Value For Money – You should make sure that a specific campaign delivers you a certain number of leads/customers at the end of every month, for example, 30 customers from Twitter ads. If you're unable to do this, then it doesn't make sense to spend your budget on Twitter ads as it won't deliver results for you!
For keywords with high volume but low competition, you can bid lower and still achieve your goals. But if there are tons of other advertisers bidding on those keywords too, you have to increase your bids so Google thinks your ad is more relevant than everyone else's and show yours first! Remember how we said earlier that bids affect where aPC ad appears in search engine result pages?
That's why you should always check if a specific keyword is worth the money you're going to pay for it. Use tools like WordStream, Adwords Keyword Planner and SEMrush to help you do that.
6) Getting More Clicks On Your PPC Ads In Google And Bing
So now that we've covered everything from how much limo services cost to what your advertisements should say, let's talk about getting those ads in front of as many people as possible so they can click on them! Here are some tips for making sure your advertising budget is put to good use:
i.) Make Sure Your Ads Pop – When someone searches for a limo service in their area, they want something that stands out! We don't mean that you should use flashy colors or images, but rather to make sure you're using good keywords in your ad copy. Make them easy to read and understand, then it will be clear why someone should click on your ad instead of anyone else's!
ii.) Use Keywords In Your Ads – Remember how we said earlier that searching for limo services near me would get results for other people in the area? You should definitely include those keywords in your ads so they stand out when potential customers are looking through their PPC results. The more people see your ads, the higher chance they'll choose yours over everyone else's (and remember that conversion rate we talked about earlier?).
iii.) Double Check Your Ad Extensions – Another great way to make sure people choose your ads is by including ad extensions. These show up on the side of your ad and give you more space for important information like phone numbers, links to contact forms, or even links to other websites.
iv.) Don't Forget About The Rest Of Your Website – Once someone clicks on one of your ads, they're probably going to check out what you have to offer! Make sure all the pages of your website are ready for them. Whether that's easy-to-read copy explaining why they should choose you instead of another limo company or trust badges showing off awards you've won, potential customers need all the information they can get before choosing a service! there's something on your site that could lead to a sale, you should include it.
v.) PPC Tracking – Of course, the only way to know if your ads are really working is by tracking your conversions! There are a lot of ways to do this and which one you choose will depend on what type of business you have. If you want other people to take care of all the complicated stuff, try getting an account with a service like SaleHoo's PPC Hero . They can track everything for you and even show you where your money went. You just might be surprised at how much things cost!
7) Limo Marketing Strategy For PPC Success
We talked in 2021 about how important it was for limousine businesses to have websites that were mobile responsive . It's just as important today to have websites that are also well-designed. If people have a bad experience on your site, they'll go somewhere else instead of clicking on one of your PPC ads, which means you're not making any money! There are tons of places where you can get cheap (or free!) website builders like Wix or Weebly , but it's worth spending some extra time searching for reviews to make sure the service has worked well for other clients too. Remember that people will judge your business based on this first impression, so make sure your site is ready before you run PPC ads!
8) Sample Limo PPC Ad For Google And Bing
If you've gotten this far, congratulations! You're about to enter the wonderful world of advertising! Once you've gotten your ads together using all of the advice we just gave you, it's time to choose which search engine to advertise on. Google makes up half of all paid searches , so it's a good bet that they'll be looking for your business too.
9) Final Infographic Tips Here are some final tips to remember as you run PPC ads:
i.) Try Different Keywords – Not everything will work like you expect them to (that's why we said earlier that testing is important)! Make sure you try out different keywords and ad copy to see what works best before continuing with anything else. ii.) Check For Negative Keywords – Remember how everyone registers their ads so they don't have any issues? There are certain words everyone agrees it's courteous to avoid running your ads on, like the word "free" . It's a good idea to check what negative keywords you can add in order to get more traffic. iii.) Track Your Ad Performance – Like we said before, you can use PPC Hero or another service that suits your business best. The only way to know if an ad is performing well is by tracking how many conversions each one gets! If there's something you're worried about with your website and want to see how much it affects your conversion rates (and vice versa), run some tests!
We hope you've enjoyed this Ultimate Limo PPC Services Guide!