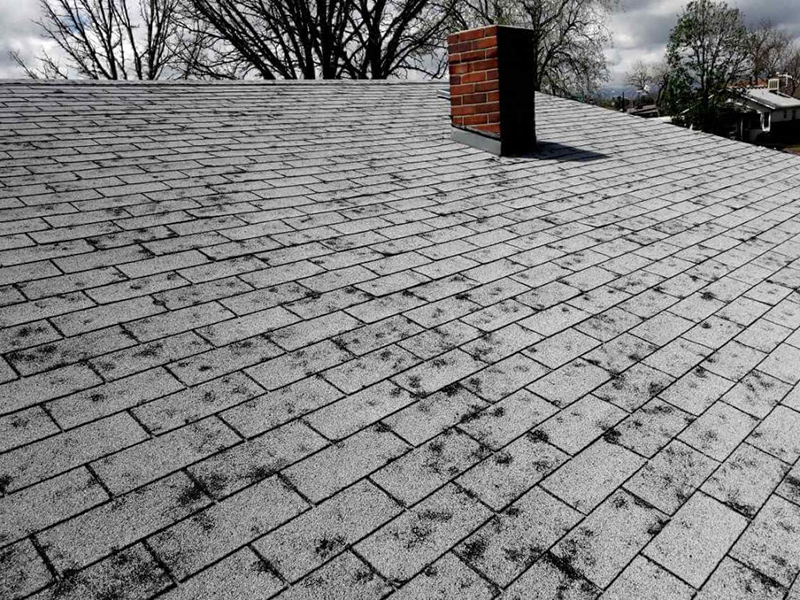 Hail related damages are amongst the greatest threats to not only residential homes but commercial buildings alike. However, hail damage roofing leads are incredibly hard to get because there is no national database for keeping records of all roofing claims in the USA. This article will explain how you can start generating hail damage roofing leads, even if there isn't an existing database for them yet.
Even though there is no nationwide database for hail related damages, that is no reason to give up on lead generation.
You will need 6 steps to start generating leads for your roofing business: Homeowners Insurance Database (or any other relevant insurance agency's database) Find an efficient way to collect email addresses Scrape/ Buy/ Build a website Use the list of email addresses you've acquired Email everyone on the list
1) Homeowners Insurance Database
First, you will need to get your hands on homeowners insurance database (or any other relevant insurance agency's database). Insurance agencies deal with homeowners that file claims for hail related damages all the time. You can use this fact to leverage yourself in marketing.
Next, find an efficient way to collect email addresses. The internet is filled with plenty of tools and software that make email list building very simple even if the list you are working with is large (if it's not large, see step 3 below). Once you've collected an initial list of emails, you can start segmenting it based on geographic locations in which they live in order for your mailings to be more targeted. It may also be useful for lead quantification purposes when buying or building a website.
You will then need to scrape/ buy/ build a website, which will be used for lead generation purposes. It is important that the landing page of the site has highly targeted information about hail related damages and how your roofing business can help with them. You can also provide contact info so homeowners can get more details on the leads you are providing them if they want. If you don't have time or enough knowledge to build something on your own, it might be more beneficial for you to use an existing platform like Leadpages, InstaPage or ClickFunnels (which I am also very familiar with) in order to speed up the building process (and saving money).
The list of email addresses you've acquired needs to be sent an email. This email should not only provide homeowners with relevant information about hail related damages but it should also include your contact info so the homeowner can get in touch with you if they want.
After sending out your initial emails, it's important to keep on top of what's going on with leads that were generated by staying close to them. Use some sort of CRM software for this purpose (I am very familiar with Close.io). Generating leads is just one tiny part of lead management . If you are interested, here is a guide I wrote recently about how to generate more leads for roofing businesses by promising more than just quotes .
Additionally, if your company happens to have any storm damage contractors on staff, they can be very helpful when it comes to damage assessment and help you figure out the next steps for each lead.
You can also find local contractors who are already doing this kind of work by checking Facebook groups (example: ImproveNet Local Contractors Group ).
After all is said and done, check out how much money you've made from this small investment in lead generation here .
Example Of A Hail Damage Roofing Lead Landing Page: This example has been taken from a client's website that I managed to build on his behalf (he had no prior experience with web design and development). It generated him over $20k in revenue.
2) Find an efficient way to collect email addresses
There are many tools out there that make this process very simple (I recommend Aweber or Mailchimp). Usually, they also offer solutions where the leads go directly into a form builder (like Leadpages). If your company hasn't acquired hundreds (or thousands) of emails yet, it might be more cost-effective for you to use PreciousPennyHailDamage.com and use the same email over and over.
3) Find a website builder
At first, you might be able to get away with using free services like Weebly or Wix but if your business begins to grow you'll want something more flexible and structured (ASP or PHP). Additionally, this will allow for more complex plugins to be installed on the site such as remarketing software. There are some very affordable providers of ASP/ PHP platforms that offer starting plans at $20 per month . If that's too much of an investment then I recommend sticking with Blogger or Tumblr.
4) Educate homeowners about hail-related damages and how your roofing company can help
Before anything else, make sure you have a clear pricing guide on your website that is relevant to your area of operation. When you have that in place, create an article or infographic on how hail can cause damage and what type of damages are common ( make sure the article is filled with images ).
After this step is complete, it's time to write an email template for homeowners about hail-related damages. This should only take a few minutes. As mentioned before, there are many tools out there that integrate directly into Aweber or Mailchimp that can help you build forms easily within minutes. While creating the form remember to provide several fields for capturing as much information as possible but making sure none of them are too long . Make sure the fields are needed so visitors don't lose focus on filling out the form .
5) Start sending emails
It is recommended that you write several different email templates for each specific situation. For example, if a homeowner has hail damage then start with an introductory email about how to determine if hail damaged your roof. Then follow up with at least 2-3 more emails providing helpful information and educating homeowners about what they should do next (repairing, replacing, or filing claims).
It's very important that you test these emails before sending them. Some companies have several people send out one template to see which version generates the most response/ revenue. But I recommend not doing this because it will cost you money in the long run considering there are plenty of tools available now that help optimize your email campaign (I recommend Klaviyo).
6) Optimize your website
At first, optimizing the website will be as simple as changing titles and meta descriptions on your pages. But as you acquire leads, make sure you plug them into remarketing software and send out emails with specific offers that will help generate more leads.
Theoretically this process can go on practically forever until you no longer acquire ~3-5 leads per day (or whatever number makes the most financial sense for your company) or until Google changes their algorithm to decrease organic search engine traffic.
Check out our Roofing Blog Topics Guide if you're interested in blog ideas or our Roofing Company Facebook Ads guide. If you have any questions, let us know!