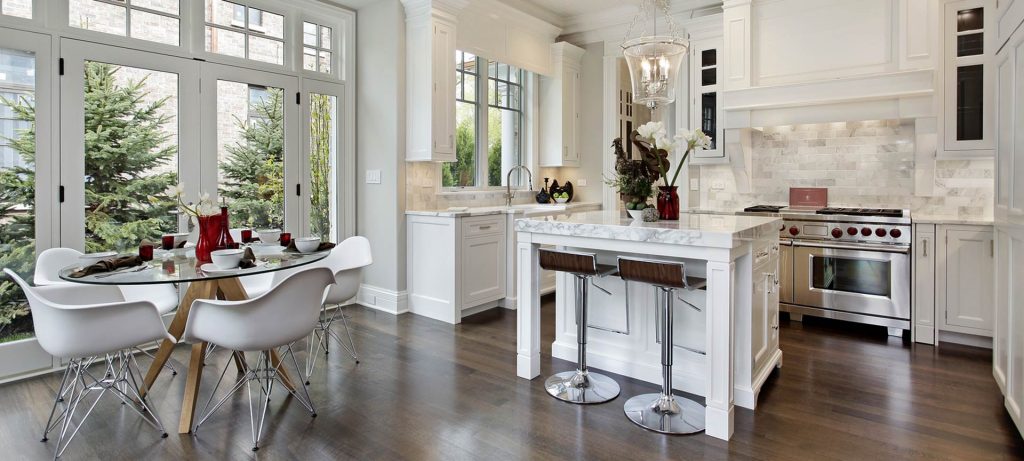 Figuring out how to generate leads for your kitchen remodel company is an important step in the growth of your business. As a kitchen remodel company, you are likely to need more leads than your local area is able to produce.  Generating leads online can be very effective for this type of business, especially considering the potential customers that these platforms have.
For any business, generating leads is an important part of marketing efforts. More leads means you'll have more kitchen remodel customers.
1) Take Advantage Of Social Media Marketing Platforms
Regularly Posting on social media sites regularly is one of the most effective ways to generate new leads for your business. Facebook is currently the most popular social site in existence and by using it regularly you will gain access to many potential customers. Facebook allows you to set up ads and pages, which will let your business be seen by a targeted audience and help gain new leads. You should also consider Twitter since it has many users as well and if used correctly it can drive traffic to your site, helping your leads. Other sites that have potential for lead generation include Pinterest, Instagram, Reddit, Google+, Tumblr and YouTube among others.
2) Use PPC To Attract Kitchen Remodeling Leads
Another method of generating leads is using pay-per-click advertising on search engines such as Google or Bing. By paying a few dollars for each click to your website you can attract people who are looking specifically for what you offer – this will usually lead them to become a lead for your company.
3) Produce High Quality Content
To help with generating leads you need to have a site filled with high quality content that will draw visitors in and keep them there. People will usually go to a website looking for something specific if they find it, they are likely to sign up as a lead for your company. By producing fresh content consistently you can attract more people over time which also builds trust between you and the potential customer. If a visitor feels that you have valuable information or products then they will be more willing to share their contact information in exchange for what is being offered on the page because of the implied value. This idea is key when trying to generate kitchen remodeling leads through blogging efforts.
4) Keep Visitors On Your Site as Long as Possible
One of the best things you can do to gather leads is to keep people on your site for as long as possible. This will help increase how much time visitors spend reading and looking at what you have to offer and make them more likely to give up their contact information in order for you to deliver valuable content or products directly to them. There are many ways that this can be accomplished, whether it's through strategic use of social media buttons, having interesting articles, creating valuable infographics or any other type of valuable content that would appeal specifically towards those that might need a kitchen remodel.
5) Utilize Email Marketing
One of the best things about using email marketing is the almost guaranteed lead generation that you get from it. You can have a sign up form on your website and every time a potential customer goes to your site, they will be given the option of signing up for email updates which is a prime opportunity for a kitchen remodel company to send them useful emails filled with new content or announcements about sales or discounts. By doing this you can generate leads while also helping build brand loyalty for your company making customers more likely to return in the future.
It's important to note that generating leads does not happen overnight and it takes time and effort on your part to make sure that you are creating an online presence that will help convert visitors into leads. By utilizing some or all of lead generation techniques mentioned above you will have a much better chance of successfully converting traffic into leads. This will not only help you with your short term goals but also help you gain more long term success by generating loyal customers that are likely to return for future kitchen remodeling projects.
The best way to generate leads is by using Facebook, Twitter, PPC on search engines, and offering valuable content through blogs and email marketing. These approaches can all be used to build brand awareness and loyalty which in turn garners new leads over time. The main thing is for you as a company owner or marketer to create useful content consistently so that it builds trust between the customer and yourself. If people see that they are getting value from what you are saying then they are more likely to share their personal contact information in exchange for what you are offering.
If you follow this article and practice it to the best of your ability, you will find that generating kitchen remodeling leads can be done with relative ease as long as you keep people interested and coming back to your site for more valuable content.