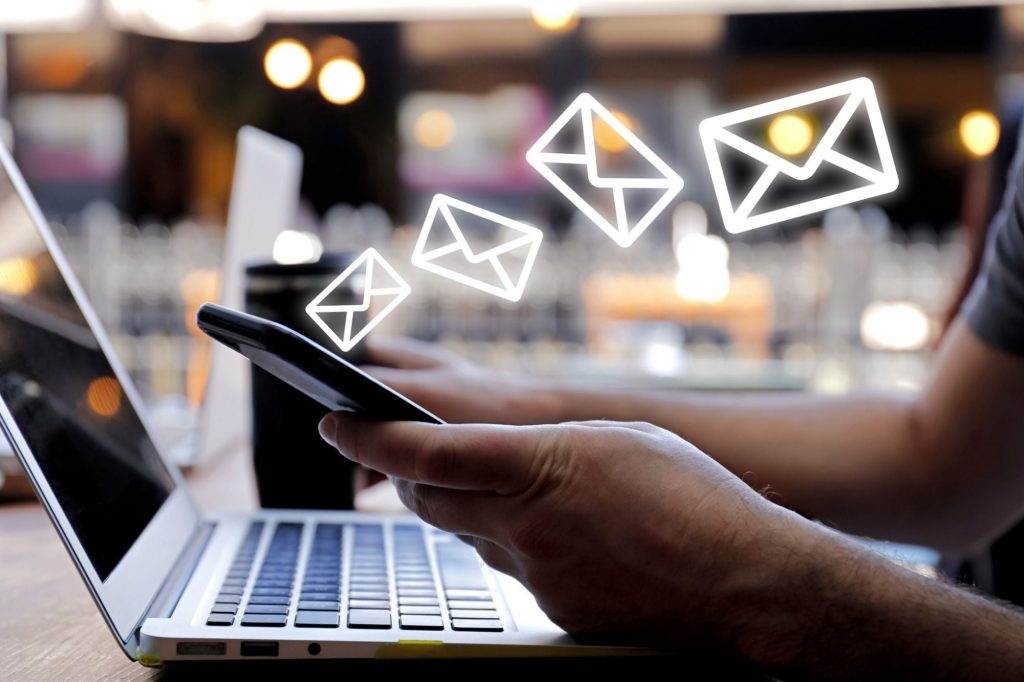 Roofing Email Marketing is vital if you want to grow your roofing company to the next level. If you've been in the roofing business long enough, you would know there are tons of things floating on the Internet that promise to help grow your roofing business. I wrote this roofing email marketing article with one goal in mind: to help roofing companies like yours by sharing my personal roofing email marketing tips .
Let's get started right away!
1) Create A List For Your Email Campaign
If you want to begin roofer email marketing, you need a list of email addresses. Next, create valuable content assets like white papers, coupons, or digital downloads and exchange them for email addresses or contact information.
Providing downloadable content is one of the best ways to build an email list. To build an email list, offer guides on your website for a fee.
You might find guides on winterizing your roof or what to look for when inspecting it. You can also produce a white paper on useful topics like how much a roof replacement should cost based on the materials used or how to spot a roof leak.
Once people download your content, gather the contact information they submit and create an email list.
It would be helpful if you could track what people are downloading. Your email marketing campaign will be more effective if you use this information to personalize their emails. Emails with personalization are 26% more likely to be opened than emails without it.
2) Create Personalized Marketing Content
Email marketing campaigns with customized content are much more effective. Begin by segmenting your email contact list – create separate addresses based on the interaction you have already had with the user.
Consider someone who downloaded a white paper you offered on the new homeowner roofing checklist. It's probably safe to assume that the person who downloaded the white paper is a new homeowner in that case.
Similarly, if the email information came from someone who recently requested a roofing quote, you can segment the emails based on their apparent interest in upcoming roofing work.
According to your content and services, your categories will vary. The most important thing is that you segment emails so that you can send targeted content to each segmented list.
Those who requested a quote for roofing services might benefit from emails about upcoming promotions or discounts.
The idea is to create email content that will be useful or of particular interest to the customer depending on how they interact with you or your website, so customers are more likely to:
Open your email
Click through to your website from the email
Convert
We have more advice in this area in our article on How To Grow A Roofing Company.
3) Leverage Customer Reviews
Sending out multiple roofer em
You probably have several customer reviews if you've been in business for more than a year. Utilize these reviews in your email marketing campaign to increase the credibility of your roofing company.
Because consumers will read customer reviews of your business anyway, including customer reviews in your emails is an effective marketing strategy. Customer reviews will be read if they are considering hiring you.
Why not bring them the reviews? This is a good way for businesses to control what the public reads about them. Good reviews can be pulled from your Google My Business page, Yelp, or any other customer review platform.
A good way to link to customer reviews is to include them in emails. You can embed a link to your website's roofing inspection service page if a particular customer review mentions your roofing inspection service.
You will, of course, want to make it as personal as possible. Therefore, if you can, make sure the reviews relate to a product or service the recipient would be interested in.
4) Email each prospect no more than once per week
Sending out multiple roofer emails in the same day can overwhelm recipients and lessen the effectiveness of your roofer email marketing campaign. It is best to spread emails out over time.
5) Dress up your roofing emails with an attractive subject line so that they get opened rather than get lumped in with junk mail.
For example, "Roof Repair Special" will probably get ignored, while "Save $150 on Your Roof Repair!" might just work. Experiment with different styles for your roofers and track which ones are most successful at getting opened.
6) Include a call-to-action within each roofing email marketing campaign.
This can be as simple as asking people to phone you if they're interested in having their roof repaired or replaced. Try to entice buyers into taking action and doing business with your company.
7) Make sure that roofers can reply to your roofing email marketing campaign.
You may think that this will lead to a lot of spam, but the opposite is usually true.
8) Include proof within your roofer emails so readers can see what kind of success other customers have had with your business .
If you've found a way to install roofs that save homeowners thousands each year, say so! If you're the only roofer that guarantees their work – let readers know about it!
9) Include contact information within your roofer emails so people can give you a call.
Make sure this includes a phone number and email address. You can also include other ways to get in touch with you such as your website address and social media profiles (e.g., Facebook and Twitter).
10) Offer Different Incentives Within Your Email Marketing Campaign
This could take the roof of offering discounted prices or even giving away free services if purchased roofing roofs purchase at least X amount of work from them (e.g., if someone buys roofing roof, they get roofing roof free). You could also give away coupons for future use. Try to make the incentives worth taking action and remember that if it's too good to be true, most people won't believe you. You can also tie this into a social media marketing campaign. Check out our Social Media Marketing For Roofers Guide for advice on that as well as our Roofing Facebook Post Ideas page.
11) Ensure Your Emails Are Easy To Read
Don't try using fancy fonts or making your roofers email marketing messages too long – people won't read them! Instead, ensure that roofer messages contain plenty of bullet points, headers and short paragraphs so that readers can easily pick out important information from within your roofers email marketing messages .
12) Make Sure Your Emails Look Good
While some people may want a more artistic looking design in their roofer emails , most will simply want roofers that are easy to read., along with a professional signature. You can even make your roofer emails look like they're coming from the owner themselves, which is perfect for building authority.
13) Include a call-to-action within each roofers Professional Email Marketing Campaign
The roofer might want to ask people to phone them if they're interested in having their roof repaired or replaced. Because roofers probably want people who are actually interested in having their roof fixed, you'll be able to trim out all of the junk responses and speak only with roofers that show an actual interest in what you're offering (and need it).
14) Have Several Great Deals Available Offering Your Services
This could be something like "offering 25% off our services this month only!" or "First 10 customers receive $100 dollars off their complete roof replacement!" If it's too good to be true, most readers won't believe you.
15) Use Lead-Generated Content to Capture Email Addresses In Your Email Marketing Platform
To increase roofing leads, you might consider creating gated content, or content that can only be accessed by visitors who provide their contact information.
Make sure your lead-generating content benefits your audience when creating it. Roofing companies can provide downloadable content such as:
White papers (e.g., How Roof Replacement Process has Changed Over the Years and your own process)
Lists of things to look for in a reputable roofing contractor (e.g., what to look for in a contractor)
Infographics (with, for example, the average price of a roof replacement and materials, as well as what is usually replaced)
You have the power to control the information you receive when you require visitors to download your content. It is important to remember that the more information you ask people to enter, the fewer submissions you will receive.
After receiving their contact information, you can automatically add them to a segmented list and send them marketing emails after they receive their download.
16) Segment Your Email Lists
How does that work? To segment your email list, organize your contacts into different lists by going through your current list. MarketingProfs reports that marketers who segment their email recipient lists get 39% higher open rates, 28% lower unsubscribe rates, and 24% better deliverability.
Consider the following categories:
Homeowners who have just moved in
Recently Quoted
Residential Roofing Leads
Commercial Roofing
Lead-Gen Content Recipients
By doing so, you can deliver the right content to the right people. A person who fills out a form to download an infographic called "Homeowner's Ideal Roofing Contractor Checklist" would be segmented into your Residential Roofing Leads and Lead-Gen Content Recipients lists. A set number of emails related to that infographic could then be sent to that person using email automation.
As part of your end-of-year roofing promotion at the start of next year's roofing season, you could create an email campaign to your Recent Free Quote Recipients list or to contacts who have received a quote within the last three months but haven't committed.
17) Follow Up With Your Roofing Prospects
One of the keys to success is building and maintaining relationships with customers. A study published on IMPACT found that "lead nurturing emails get four times as many responses as standalone email blasts." No matter if they are new leads or roofing customers from 10 years ago, it is important to stay in touch with each contact.
Those on your Recent Free Quote Recipients list should receive an automation or follow-up email series with reminders and benefits associated with replacing their roofs. By doing this, you show your customers and their homes that you care about their well-being and keep your company top of mind.
You can add value to your customers-and turn leads into customers-by sending them an email newsletter. It serves as a great way to stay on top of your business and provide tips for extending the life of their roofs, whether you send it monthly, quarterly, or annually.
That does it for our list of top 17 tips for roofing email marketing. Hope you enjoyed!