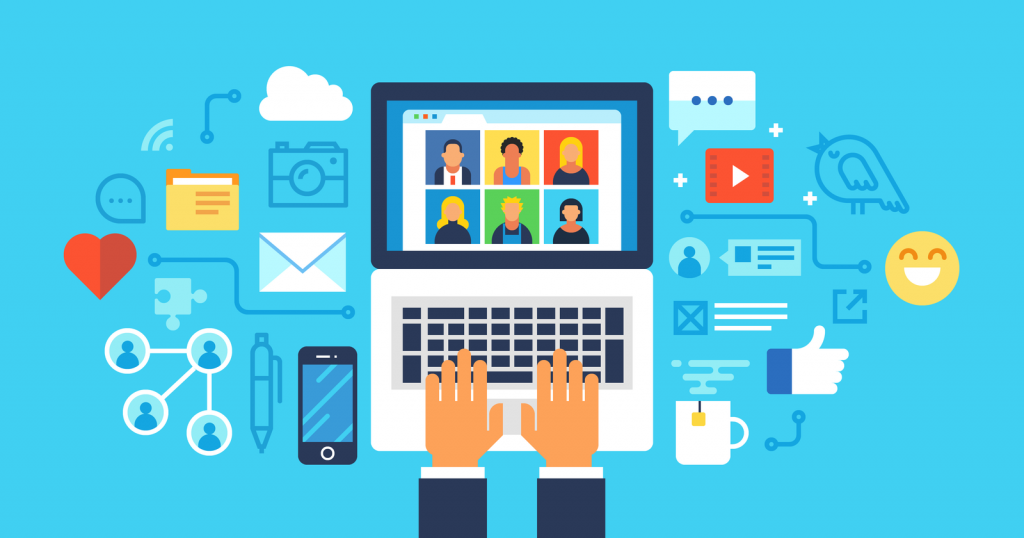 Social media marketing for roofers is an important element of any roofing business' marketing strategy. Social media marketing is the practice of using social networks to market a company's product or service. Social media marketing can be done on several different types of social networks, including Facebook, Instagram, Tumblr, Twitter, Vine and Snapchat. Social media marketing is popular among small businesses because it helps them gain exposure with customers who would otherwise not hear about their product or service. Social Media Marketing For Roofers
Social medi​a marketing can be difficult for roofing companies because they generally don't post photos and videos that include construction activities and tools. Many construction-related posts will go unnoticed by most people who aren't in the industry. Still, there are many effective ways for roofers to market their company on social media.
1) Using Facebook As A Roofing Company
One of the best forms of social media marketing for roofing companies is using Facebook. Facebook allows companies to create a business page, where they can post updates about what's going on at their company and talk about how they have fixed certain problems that customers have brought to them in the past.
Roofing companies should also use Facebook groups, which are a way for users with similar interests to connect while sharing information and asking questions.
These groups typically discuss general topics such as construction or home improvement, but some groups may be more targeted, such as specific roofing companies in the area.
Roofing companies should use their business page to post links to Facebook groups that are related to roofing. Not only does this help them market their company, but it can also help them answer questions about services they provide and gain new insights into how customers think of their company. Check out our Roofing Facebook Post Ideas page for ideas on what to post.
There are several different social media platforms to use for marketing a roofing company, including Twitter, Instagram, LinkedIn and Tumblr.
2) Using Twitter For Roofers
Twitter allows users to send posts on an ongoing basis and see posts from other people who follow the user.
This is a great way for roofing companies to communicate with customers and stay in touch about the industry.
3) LinkedIn for Roofing Companies
Roofing companies should also use LinkedIn, which is made specifically for businesses and professionals, such as roofers. Using LinkedIn allows roofing companies to share their business page on other social networks and access keywords that will help them improve search engine optimization (SEO).
4) Tumblr For Roofers
Finally, Tumblr has become very popular over the past few years and it can be used by construction-related businesses like roofing companies.
Tumblr only allows users to post text and photos, so construction-related posts will be well received by those who follow the company's page.
Roofing companies should post pictures and articles that are relevant to their industry, but they should still think outside the box because not all content goes over well on social media.
For example, a roofing company could post photos of a birdhouse one day and a man working with tin another day, as long as both posts can relate back to roofing in some way.
5) Staying Organized In Your Social Media Marketing Strategy
Many small businesses have trouble staying organized when it comes to social media marketing , so creating an editorial calendar can help them stay consistent while not having to worry about what to post every day.
Roofing companies should have employees take photos of them working on roofs, so they can spread awareness about their company while staying active on social media.
Moreover, photos are a great way to see how roofers work since many people do not know what goes into repairing or installing roofs.
Overall, Facebook groups and LinkedIn are the best platforms for roofing companies because they allow them to share information that's relevant to their industry.
Companies should also post good content about every business day because consistency is key when it comes to social media marketing.
6) Setup an Online Presence
Consumers increasingly use social media channels to make purchasing decisions. Nearly 33% of U.S. consumers say they are influenced by social media when making purchases; that number jumps to nearly 50% for Millennials. You cannot ignore the fact that social media content, comments, and reviews help consumers make decisions-and your competitors will take advantage of that if you don't.
Additionally, posting regularly to social media sites like Facebook can help boost search engine rankings for your roof replacement business. Whenever a company regularly posts relevant social content, search engines, such as Google and Bing, will place the company higher in the list of search results.
7) Use Facebook Ads For Your Roofing Business
Like pop-ups and banners, Facebook Ads are different from traditional Internet ads. A major advantage of these methods is their cost-effectiveness. Facebook advertising for roofing is available for as little as $5 per day, and spending can be capped so you won't go over your budget, no matter how generous or tight it might be. You can also target specific audiences through Facebook advertising, so you can show ads based on demographic information such as gender, location, or interests.
You can find out more by visiting Facebook for Business, Facebook's official guide to targeting and creating ads. We also mention using Facebook ads in our How To Grow A Roofing Company article, as well as how to grow using email marketing in our Roofing Email Marketing Tips For Beginners article.
8) Share Relevant Content
In order to be most effective, social media marketing must help prospects and customers. There's nothing wrong with posting stuff that's off-topic once in a while (like a silly dog video or a funny comment), but most of the content should enhance a professional, expert image. Roofing marketing can be helped with the following social content ideas:
Organize a Facebook or Twitter Q&A with a roofer.
Upload photos or videos of featured projects.
Provide timely content in the form of infographics or videos. Share tips on removing snow from a roof in advance of a snowstorm.
Collaborate with local businesses on content creation. Consider partnering with a home inspector to find out what he or she looks for in a roof during the inspection.
Share relevant material from other sources, such as a local news item about building trends or a blog entry about a house renovation that is particularly interesting.
Create an outdoor holiday decoration contest, and ask followers to vote for the winner via social media.
Share behind-the-scenes photos and videos of your crew.
Check out our article on How To Get Roofing Leads!
Let us know if you have any questions!