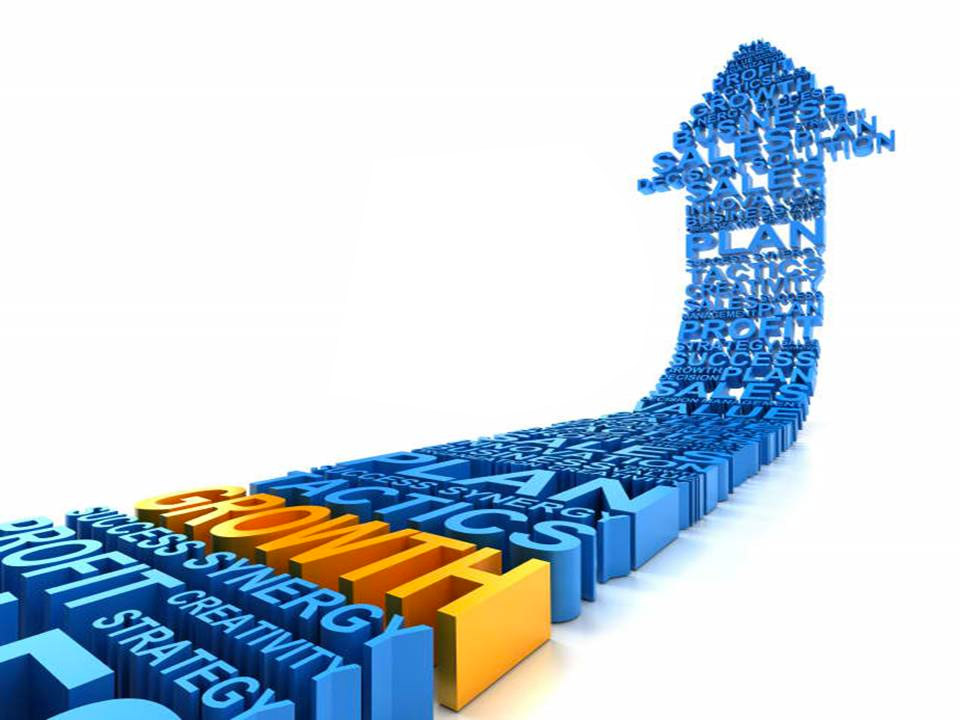 It's important to look at the big picture when figuring out how to grow a roofing company. To get started, you need to determine why you want to grow your company. How will it benefit your business? How will it benefit you and your employees?
Once you know why you're growing a roofing company, you can start thinking about the best way to do it. Here are some of the top tips on how to grow a roofing company:
1) Assess Your Current Position
Over the last six months or year, has your business taken advantage of new opportunities? How fast is it growing? Are there any weaknesses in their current structure that needs improvement before growth is possible? Be extremely critical of where your business stands at this moment and use this knowledge when determining how to grow a roofing company. Start a Facebook page and check out our Roofing Facebook Post Ideas.
2) Create a Stunning Website
Looking for another way to grow your roofing business? Create a robust roofing website.
Like a business card, your roofing website acts as an online presence. Your prospects/clients will get a quick overview of what your company has to offer.
A roofing website can make or break a business, and even determine whether a visitor will contact your company or purchase services.
Whether your current website is interactive or not is determined by performing a website audit.
Loading time, broken links, and mobile compatibility are just some of the issues that affect your roofing website.
Websites for roofing companies should be clear, informative, simple to navigate, and load quickly. Errors in spelling and grammar should also be avoided. Furthermore, it should be designed to be accessible on mobile devices to make it easy for users to access.
If your roofing website has slow loading times, is difficult to navigate, and is not accessible using mobile devices, then it needs to be updated.
Goldsmith Digital will help you create a beautiful roofing website that will drive quality conversions, leads, and relevant traffic to your company.
3) Perform SEO On Your Website
You may think that local roofing SEO is dead, but you need to think again. Local SEO is now more important than ever! It is an excellent way to provide your clients with valuable content and receive quality leads for your business.
"46% of Google searches are local, and 92% of local searchers only pick companies on the first page of local search results".
You must claim your roofing business' Google My Business profile in order to reap the benefits of local SEO.
Once your business is listed, you can proceed to content marketing and obtaining backlinks.
Roofers are constantly faced with daily demands of running their business, leaving them with little or no time to think about expanding their business. In order to improve your business's visibility and rank on search engines, you must hire a local SEO agency.
4) Use Roofer Pay-Per-Click Advertising To Get Leads
PPC advertising is a form of pay-per-click advertising that allows you to purchase visitors to your roofing website. Typically, these ads appear at the top of the search results page (above organic and mapping results). To get more work booked and quality leads, you need to invest in PPC.
Although it is expensive, Pay per Click is one of the best and fastest ways to generate leads for your roofing business. Roofers who rank on the first page of search engines and grow their roofing business know that getting more booked jobs and leads online is an excellent way to increase business. You can also check out our Social Media Marketing For Roofers Guide.
Using pay per click campaigns, you can get quality residential and commercial leads in the roofing industry.
To achieve significant results, partner with a roofing PPC agency that understands your business and has a great reputation for helping other roofers improve their PPC advertising results.
4) Plan How You Will Grow
After you've assessed where your business is currently, you can figure out where you want it to go and how to get there. How will your roofing company respond when it outgrows its current position? How much time do you have before that happens? How can you improve efficiency? How will you handle growth? How will roofs be distributed among the different areas of your operation? How will people's responsibilities change with an increase in roofing projects and customers? Answering these questions may make it easier for you to move on the next step: determining how to grow a roofing company.
5) Create a Budget
Your budget is an important part of how to grow a roofing company. How much money do you have the expend when it comes to growing your roofs? How does this tie into your long-term plans? How much will it cost to distribute this money to different parts of the business that need improvement, such as advertising and training staff? How can you use these numbers to maximize growth while avoiding overspending on one aspect of your business while neglecting another important area?
6) Find Opportunities to Grow
Now let's talk about exactly what kind of opportunities there are for growing a roofing company. How can you get more customers through word-of-mouth referrals from current clients? How can you gain new clients from online advertising? How can you improve your current marketing efforts? Maybe you're looking for Roofing Email Marketing Tips For Beginners. How can you streamline the process of how roofs are defined, negotiated and completed to make it easier for customers to work with you? How can you avoid any problems that will leave your customers unhappy or dissatisfied if they occur during the course of a roofing project, such as delays or inferior product quality? How often should potential clients be contacted by sales agents so they don't forget about your company?
Check Out Our Article On How To Get Roofing Leads!
7) Keep Growing
After you've started growing a roofing company , there's no reason to stop. Your business has improved because now it's able to offer more services than before. You may even consider offering new services down the road. How will this affect the way things are currently done at your. This isn't something that should happen overnight or without putting some thought into what kind of changes will occur to your current processes. How can you continue to streamline the process of how roofs are defined, negotiated and completed? How much time can you take off while still maintaining a high level of customer service. How will your employees respond to these changes in their work environment? How will they be affected by longer hours or exposure to new clients? How can you handle all this growth without experiencing any major problems along the way?
8) Be Realistic
Now let's talk about being realistic when thinking about how to grow a roofing company . It may not always be possible for you to accomplish every goal that comes with expanding your business. You need to look at why it's important for your business right now and figure out what has the highest priority. How much money do you need to achieve your goals? How soon do you want it? How can you make sure that people working for you are aware of how important each goal is and what they should be doing to keep this company growing?
The key to success when it comes to how to grow a roofing company is being able to set reasonable expectations about the future according to where your business stands at this moment. This will help guard against an overreaction if your business seems stagnant, as well as the temptation to take on too much, too fast. How can these appropriate expectations be met? How can all the necessary tasks involved in expanding a roofing company be accomplished without causing damage or negatively affecting other areas of operations? How will you know that this is the best way for your business to grow?
9) Track Your Progress
Finally, how can you keep track of your progress if how to grow a roofing company is one of your goals? You may need to make adjustments along the way depending on how quickly or slowly things are progressing. How quickly do you expect this goal to be completed? Do you feel like it's moving too fast or too slow? What are some signs that your company is growing too fast or too slowly, and how can you resolve these problems? How will you know how well you're doing – how can progress be measured if this is something that's important to the future of your business?
10) Manage Your Online Reputation
As a roofer, you should have numerous positive reviews online to effectively market your services to businesses and homeowners
Your roofing brand's trustworthiness is determined by how people perceive it. They will neither have faith in your business nor its services if they find a negative review.
A prospect's online review determines whether or not they will call you. Having positive reviews will attract more clients to your roofing business; negative reviews will drive them away.
According to a recent study, 88% of clients read online reviews before contacting your business.
The importance of online reputation management for roofers cannot be overstated.
11) Connect With Other Local Business Owners
Getting to know other local businesses is one of the best ways to grow your roofing business.
Consider contacting remodeling and real estate companies in your area. If they refer your customers to your business, you will do the same for them. Consider sponsoring a local charity club or hosting a sports event.
Make sure to volunteer in your local community, and always wear branded clothing to showcase your roofing brand.
Your roofing business will grow once the local community is aware of your brand.
12) Invest In The Right Roofing Software
With today's technology bubble, the only way to stay competitive is to invest in technology that streamlines your entire roofing business. The use of paper files and Excel spreadsheets makes it nearly impossible to remain competitive. CRM (customer relationship management) and ERP (enterprise resource planning) software are completely changing how roofing businesses operate on a daily basis, consolidating processes, increasing efficiency, and reducing the amount of departmental manpower necessary for success.
CRM systems enable roofers to keep track of communication and customer information anywhere, anytime, and focus on lead generation, prospecting, and customer communication.
Roofing contractors can use ERPs to automate their roofing businesses, including procurement, ordering, accounting, and finances.
AccuLynx, a roofing business management software, combines CRM and ERP capabilities. This allows roofing businesses to keep track of all conversations with customers, identify which salesperson is handling which job, build templates, order aerial roofing measurements, integrate suppliers for material orders, and see where jobs are in the sales pipeline. By reallocating resources previously used to rummage through filing cabinets, send crews on top of roofs for measurements, and calculate estimates, you can greatly strengthen the efficiency of your roofing business with software.
Questions to ask yourself:
– How do I decide what growth steps should be taken next by my roofing company?
– How do I make sure my team is on track with the goals I've set for our company's growth?
– How clear are all the goals I have for my roofing company, and how achievable are they in reality?
– How do people outside of my roofing company know how well we are doing?
– How do I know how much my team is able to handle without admitting too many clients? Is there a way how to grow a roofing company that won't negatively affect the quality of service my company provides?
All of these questions are good to ask when figuring out how to grow a roofing company. If you need help, feel free to reach out to our team here at Goldsmith Digital!